Download the quick start guide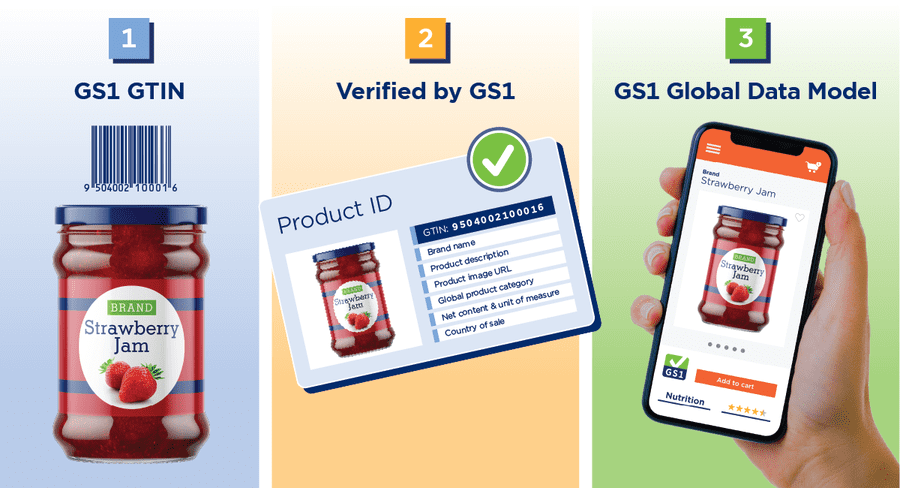 The Consumer Goods Forum's Product Data Coalition and GS1 are proud to launch a joint quick start guide aimed at helping all CPG companies benefit from GTIN Ubiquity, Verified by GS1 and the GS1 Global Data Model. Working together, the ultimate goal of these three strategic initiatives is to ensure all products are represented as well in the digital world as they are in the physical world.
Today more than ever, making an industry effort around GTIN Ubiquity, Verified by GS1 and the GS1 Global Data Model is mission critical. Not only are consumers and trading partners demanding more and better product data than ever before, the COVID-19 crisis has spurred faster e-commerce growth that has amplified the challenges we all face in today's data exchange processes. The impact of poor-quality product information and unnecessary costs has never been more damaging.
To address this friction, the quick start guide breaks down participation in the three initiatives into 10 easy-to-understand steps that any Consumer Goods company can follow:
GTIN ubiquity: All products uniquely identified with a GS1 GTIN (Global Trade Item Number)

Understand your data requirements and onboard your organization
Get a GS1 GTIN (barcode)

Verified by GS1: A verifiable "ID card" for every product

Prepare the seven core product attributes in scope for Verified by GS1
Upload your data into the GS1 Registry Platform
Start retrieving the data and verify products' identity

GS1 Global Data Model (GDM): Sharing foundational product information

Conduct attribute analysis between GDM and internal data model
Revise your product master data
Launch pilot with selected business partners
Adjust for complete rollout
Roll out with all business partners
Ultimately, the quick start guide will help drive awareness of these three strategic initiatives, and act as a call to action to the industry.